NOVAX Reached Sales Top to 3,500,000 USD (100 million NTD) in May, Highest Revenue in a single month.
The CEO of NOVAX, Nicholas Yang announced that will distribute a cash dividend of NTD1.1 per share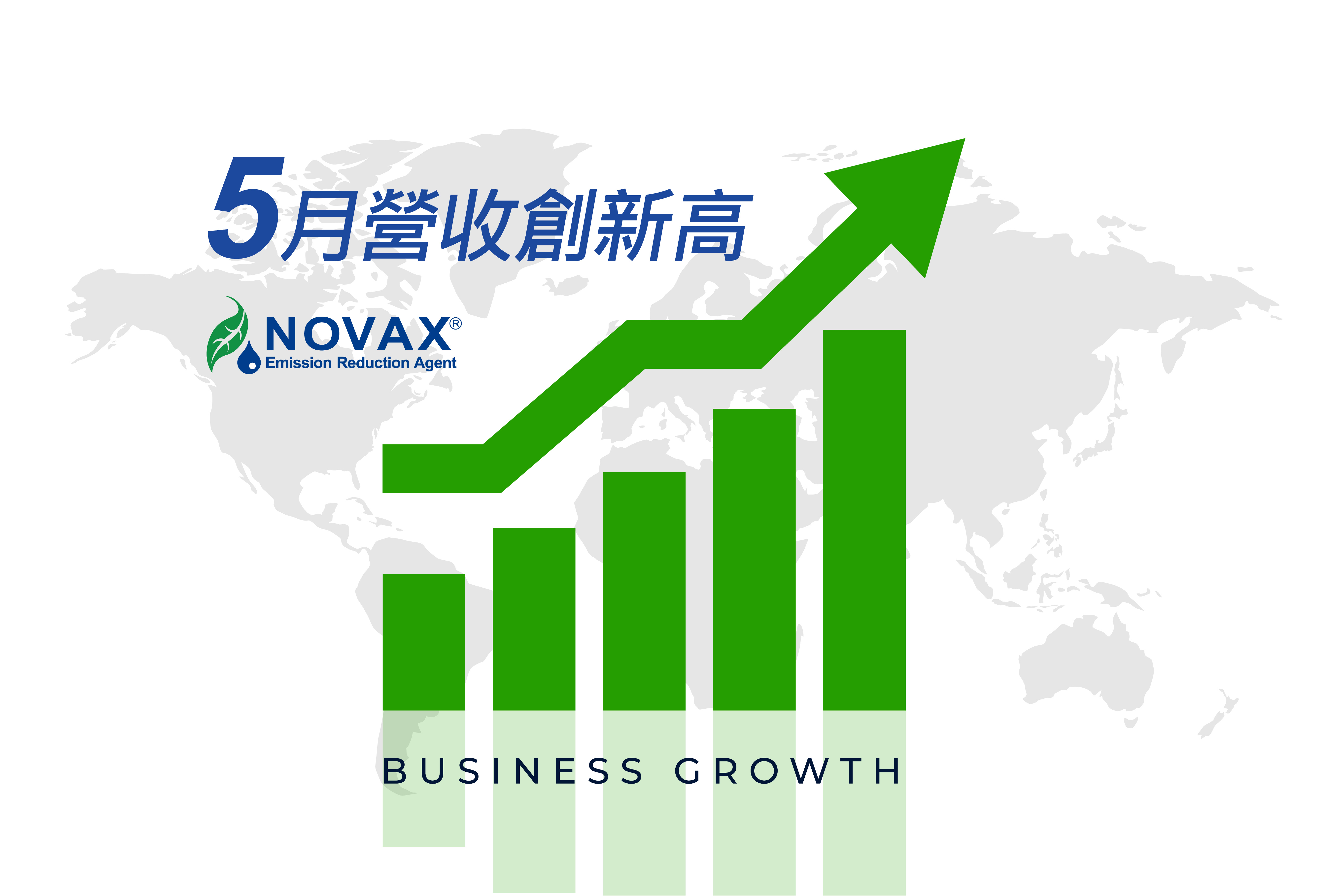 NOVAX, a leader in Taiwan's AdBlue industry, announced at the 2022 Annual shareholders Meeting on 06-Jun that revenue of May hit a new record in a single month. Revenue in May was NTD$100,308,000, 240% growth month by month increasing and an 400% increase compared to the same period last year. Revenue and profit in May both hit a record high, The CEO of NOVAX, Nicholas Yang said that it was mainly due to the triangular trading of urea and the sudden demand for COVID-19 rapid test kits in Taiwan is increasing in May.The 2022 regular shareholders meeting of NOVAX was hosted by the chairman, Nicholas Yang. In addition to acknowledging the 2021 financial statements, the meeting has passed the 2021 earnings distribution program, with a cash dividend of NTD 1.1 per share; NOVAX has been deeply involved in the Taiwan automotive AdBlue market for 16 years, and follows Master- Kazuo Inamura's prinspal. Good culture has begun to successfully transform from the traditional chemical manufacturing industry to the IoT (Internet of Things), leading Taiwan's automotive AdBlue market. After 16 years of development, it has built a solid foundation for the development of the enterprise; Nicholas Yang said that there are currently dark clouds all over the world, Whether the Ukrane-Russia war in Europe, the rapid spread of the new coronavirus, or the raw material urea riots that the supply chain has been broken all the world, there are a lot uncertain and pessimistic views about the future; but for NOVAX, such turbulent time are our new opportunities With turnaround...
Looking forward to the future, Nicholas Yang said that the global urea supply chain is still very chaotic. NOVAX will continue to observe the changes in the demand of suppliers and the terminal market, and adjust the prices at any time. Now, he maintains a prudent and positive way in the second half of this year. The "Blue sky and Green land Environmental Plan" will also be officially kicked off, with "Net Zero Emissions", "Renewable energy", "Circular Economy", "Energy saving and Carbon reduction", and "Social participation". Let NOVAX become an ESG practitioner.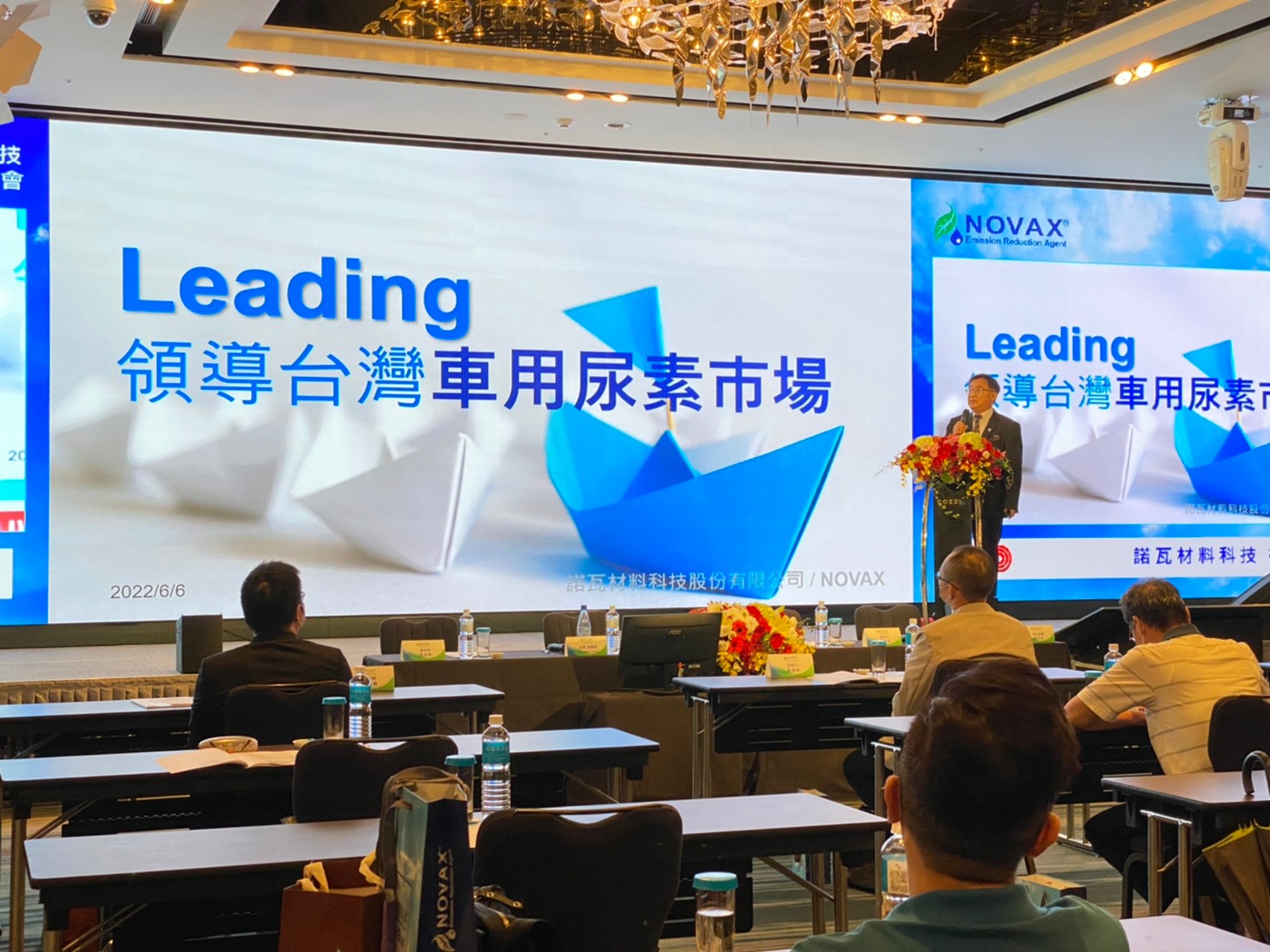 Aiming at future green business opportunities, we will develop a new business unit of U-Power energy stick. The waste foam of mattresses and factory waste will be recycled and processed into new renewable energy to replace pollutant and high priced coal. It is expected to pass the application for government subsidies this year and plan to implement it next year. The first season was officially put into production;In addition, it is also expected to introduce special radiation cooling materials from Japan to apply into the field of energy saving and carbon reduction. After the urea turmoil in 2021, NOVAX has gradually developed various new businesses to build the foundation for the company's long-term operation and development. NOVAX is ready to go forward to promote a number of new businesses and expected to be IPO in 2024, and continues to create a sustainable new senario in the blue sky and green land.