Integer Emissions Summit & AdBlue® Forum India 2018.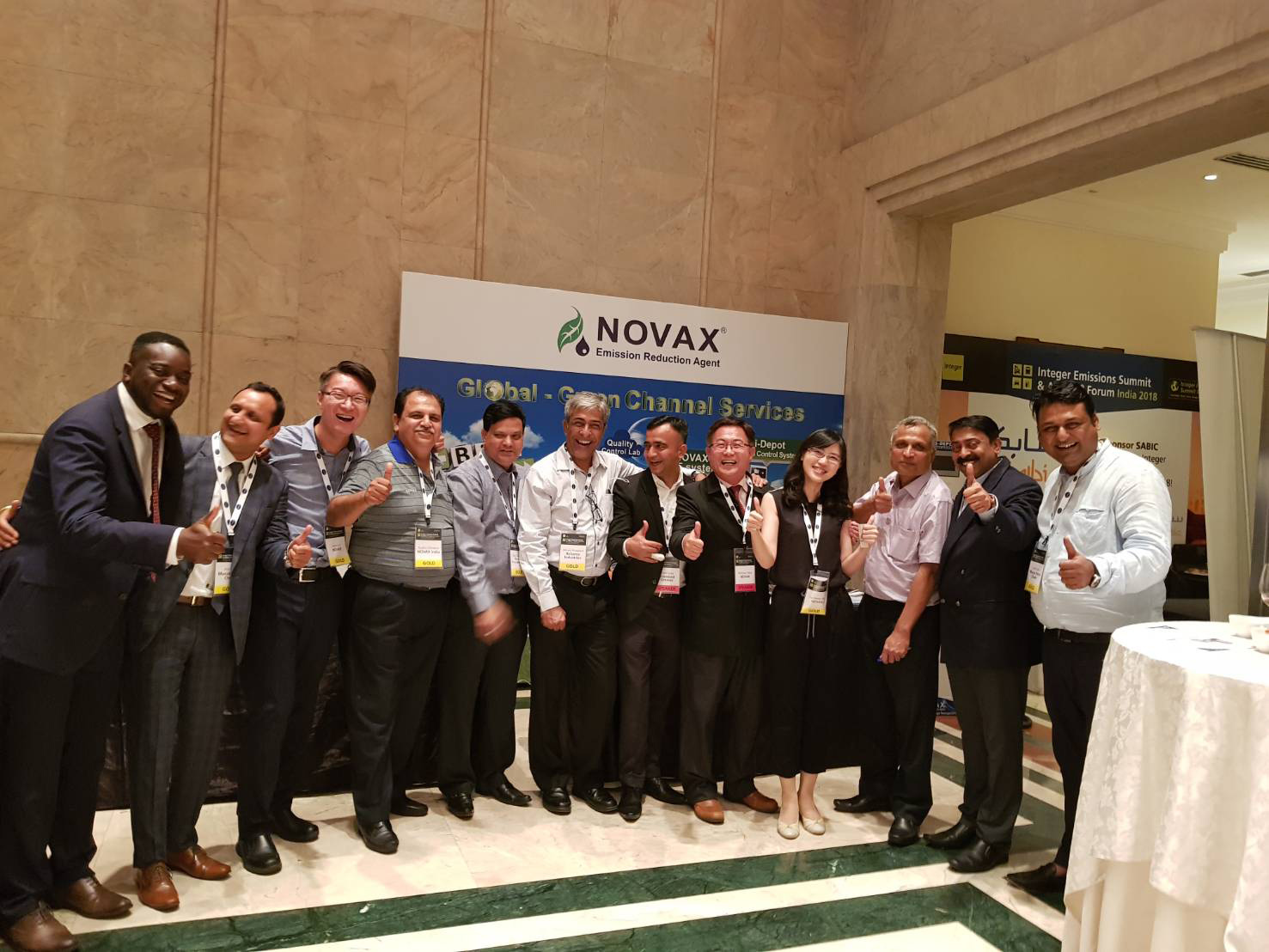 NOVAX® Material & Technology Inc. is a technology based company focusing on novel catalyst manufacturing and sales. Our mission is to manufacture Environmental Green Products (EHS) via State-of The Art nanotechnology. The manufacturing site is located at Nankan Industrial Park (near Taoyuan Airport) of Taiwan with area scale of 2644 square meters. NOVAX® use high purity urea and mix with deionic water. NOVAX® is a pioneer in the development of AdBlue® in Taiwan and the first VDA QMC certified AdBlue® supplier in Asia Pacific; NOVAX® Material is also the only AdBlue® supplier in Taiwan with both VDA QMC and API certified supplier. Furthermore, NOVAX® manufacturer has ISO 9001 & ISO14001 certificates.
NOVAX® will be envisioned as The Hub of Asia AdBlue® Solution and an esteemed brand name. We dare proudly to pursue the vision above based on our high quality, efficient logistic and lower price. In order to meet emerging demand in the global market, NOVAX® has invented smart manufacturing system i-blending and intelligent dispensing system combining IoT called i-Depot for customer needs, and green responsibility. Cleaning air is our mission.
https://www.integer-research.com/conferences/ies-india-2018/speakers/